Product categories

Ginger Chair by Roberto Lazzeroni
Product category:
Ginger Chair
item no: HY-C210
Hotline: +86-755-33136167
Ginger Chair by Roberto Lazzeroni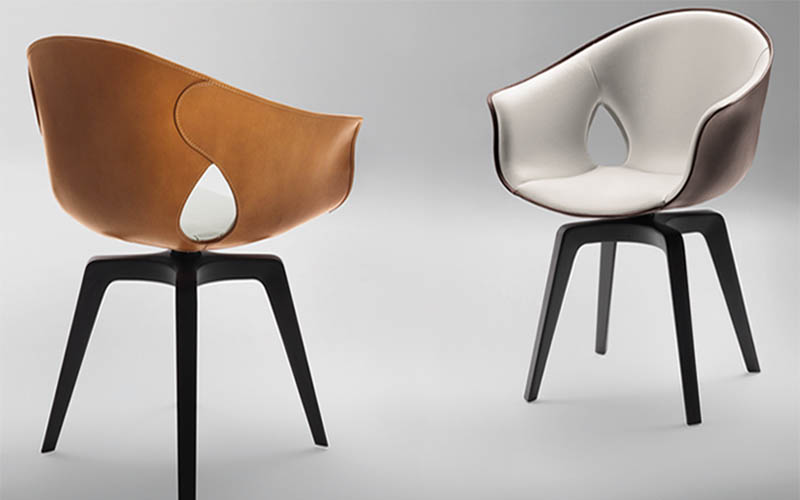 The Fred & Ginger table & chair: rugged yet refined. My favorite thing about these pieces is the construction: the way the leather is cut & created into form and the detail of the top stitching on the chair. The natural qualities of the leather seem to dictate the shapes that are made and the stitching shows the evidence of how the chair is constructed. The end result feels hand-crafted and one-of-a-kind. The pieces have modern forms but still feel welcoming, friendly and comfortable.
From Poltrona Frau: Ginger Chair – A refined and simple easy chair. Neat, essential, and comfortable. A soft leather shell, comfortable and protective, enhanced by visible topstitching that runs along whole of the outside edge, creating an elegant decorative effect. Fred Table – A featherlight structure and the beauty of an uninterrupted leather surface. Handmade delicate carvings and cold markings create delicate graphic decorations on its surface. A special craft process allows the front of the leather to curve without internal supports. Designed both as natural accompaniments and as separates.